This Months Specials
On a monthly basis we will be adding specials here. Please bookmark this page and visit us often.
Sheaffer Three Piece Gift Set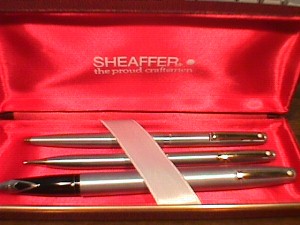 This is the Classic Sheaffer 444 Three Piece Fountain Pen - Ballpoint - Pencil in its distinctive and attractive gift box just in time for Mother's Day or Graduation. This is a brushed chrome gift set BRAND NEW with a fine nib on the fountain pen.
Regular Price $ 99.00
Sale Price $ 45.00 Complete Info

Proctor Silex 4 Slice "Pop-Up" Toaster

This Proctor Silex 4 Slice "Pop-Up" Toaster is a must for QUICK Toasting in the morning. A Chrome and Woodgrain face combine to make this a great looking kitchen appliance and at a special price - A REAL DEAL!!
Regular Price $ 29.95
Sale Price $ 14.95 Complete Info
Dancing Clown Vintage Musical Jewelry Box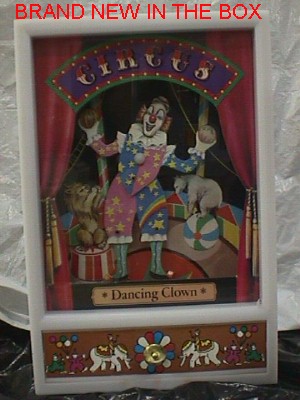 This is a CLASSIC Dancing Clown Musical Jewelry Box that play "Send in the Clowns" direct from the 1970's in Brand New condition in its original box never opened or played. What a beauty!!
Regular Price $ 65.00
Sale Price $ 24.99 Complete Info
Jack Berg Sales Company in El Paso, Texas has been a major international wholesale electronics and specialty distributor through the 1950's, 60', 70's and 80's and has accumulated a large inventory of vintage merchandise from that era. There is a wide variety of product in every category.
Most of this merchandise is BRAND NEW, in the box and has never been opened or used. First come first served. Everything is going fast and very very limited.